Jacob's Well Business Incubation Program

At Jacob's Well we do help micro-enterprises, but in our Business Incubation Program we are focused on Small a
nd Medium Enterprises
(SMEs), which are generally more formalized businesses, have higher employment and, by definition, have higher annual turnover.

Unlike other non-profits who focus on mature SMEs, our Pre-Incubation Program focuses exclusively on SMEs in their earliest stages, typically when they are still just an idea.
Additionally, we believe that the entrepreneur's abilities are often of more consequence than the business idea itself. Thus, while most organizations provide very little business training and support, Jacob's Well provides a holistic training program specifically designed for early stage entrepreneurs. Finally, we require that our entrepreneurs demonstrate their entrepreneurial competence and prove the demand for their proposed product or service during the training program before we help them look for financial capital. This helps to lessen risk without requiring excessive guarantees and high interest rates. The on-going mentorship and shared services environment of the Incubator helps to ensure ultimate sustainable success.
We currently have our first two formal Business Incubators in Pretoria/Tshwane.
In the Moot-area we look at Manufacturing and other Industrial Businesses (Contact Christa at +27-83-258-3999)
On Atterbury Road In Faerie Glen we have a mixed Incubator with a wide spectrum of Businesses (Contact Dr. Johan Louw +27-82-855-6510)
Dream Team Packaging is one of the businesses Jacob's Well has helped and incubated in 2007. They won the award as the best SMME in South Africa for manufacturing in 2012. Here Herschwell and his dad Paul Hendricks of Eersterus in Pretoria/Tshwane share about their company.

Lientjie and her husband are new converts to Christ and they are keen to start a business. Johan explains to them how the Jacob's Well Business Incubation Program can help them make it sustainable.
We hope to find the right people in other areas of South Africa to establish our Business Incubation Program all over. We try to get most things sponsored or donated, otherwise our model would be too costly to duplicate.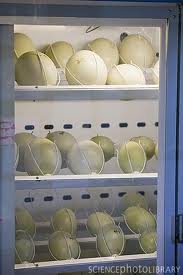 Offices
are sponsored by a business people,
furniture
,
curtains, equipment
and
computers
were sponsored by individuals and businesses. The
shared services
are sponsored by businesses, or we have made a deal with professionals to donate some of their time to us for free or at a reduced price.
Business Mentors come in as volunteers. Many of them are retired people, prepared to donate time and their contacts to the cause of creating as many sustainable new businesses as possible, in order to create the job opportunities we so desperately need in our country right now.
We aim to develop Kingdom Businesses, where the final ownership rests with God, and Management works on the principals of stewardship. Many, so called, "Christian Businesses" are owned and run by "Christians", who go to church on Sunday, and do business like the World in the rest of the week. We believe that God had something very different in mind.
In the first nine years we were able to get Small-Medium Entreprises (SME) going in the following fields:
Manufacturing: furniture; security products; gadgets; jewellery; bamboo products; plastics; clothing.
Maintenance: general handymen; mining machinery; generators; vehicles & engines; gardens; house security; spring cleaning services; car washing services.
Financial: auditing; bookkeeping; tax support.
Transport: shuttle and taxi services; delivery services; rubble removal services; relocation services.
Training: computer literacy; soft & hard skills; fire arms certification; piano lessons; guitar lessons; maths class; French class; aptitude testing and career guidance; motivational speakers.
Construction: building teams; project management; painting; cupboards; woodwork; water sealing; tiling; landscaping.
Sales: telemarketing and sales; call centres; water filters; fund developers; marketing; health & fitness products; second-hand cars dealership.
Services: hair and beauty salon; alternative health treatment; tendering support services; vehicle registration; debt counselling.
Engineering & Project Management Services: BEE initiative with a network of more than 20 highly qualified experts in their various fields.
Agriculture: BEE initiative in large agricultural projects, co-ordinating the efforts of various role-players.
General: garbage collection; garden refuge removal; recycling; catering; restaurant; fast-food; cakes; wedding planner; au pair services; drivers; assessors; photography; electronic copying services; computer fixing & installations; management of artists' careers; event management, blasting services.
We tried to offer some of the following support by volunteers, to start-up ventures:
Help with the evaluation and improvement of business plans.
Evaluation of the feasibility studies of business plans.
Help with acquiring needed start-up funds.
Evaluating entrepreneurial aptitude and skills.
Entrepreneurial training.
Secretarial and other administrative support.
Access to office space and office equipment.
Advice and business contacts from volunteering experts and coaches.
Marketing in weekly advertising pamphlets to some of our partner churches.
Jakob se Put se Sake-Inkubasie Program
Johan en Steve gesels oor die groot uitdaging om Koninkryksbesighede te inkubeer vir die Christen-geloofsgemeenskap.
Lientjie en haar man is nuwe bekeerlinge in Christus en wil graag 'n besigheid begin. Hier gesels hulle met Johan oor hoe Jakob se Put se Sake-Inkubasie Program hulle kan help om dit volhoubaar te doen.
Erich verduidelik wat Jakob se Put vir sy klein konstruksie firma beteken.
Upcoming Events
No Events have been scheduled yet
---
News Room
24 November 2017
Waterkloof Glen Branch closing.See Branch Locator for alternatives.
Please note that the Waterkloof Glen Branch is closing indefinitely due to funding challenges. Also, we are having trouble with the...
Read More
Read all
21 June 2017
Looking for Candidates ???
Please see the latest Jacob's Well candidates info under RESOURCES / DOWNLOADS / JOB SEEKER ADS We update the JOB SEEKER...
Read More
Read all
10 January 2017
NUWE WEBWERF VIR VRYSKUT WERKERS!!!
Read More
Read all
---
Testimonial
12 March 2017
Robert Clunie
"Stephan Naude (Branch Manager at our Roodepoort Branch)submitted this Testimonial:

"I had nearly given up on a job search; the market was cruel and saturated and the economy of South Africa did..."